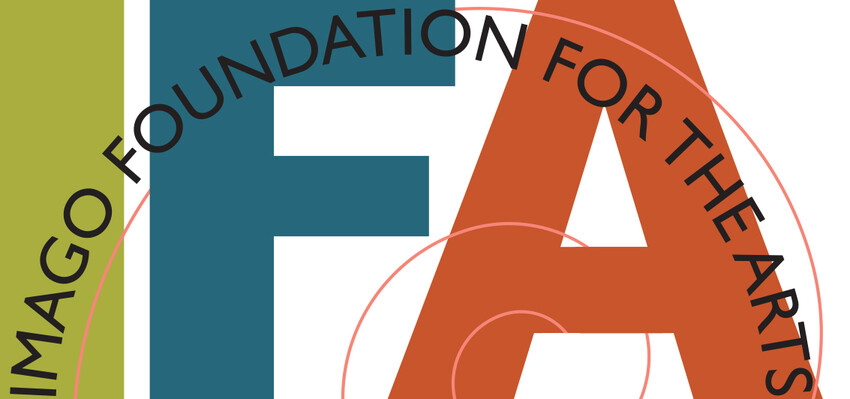 A new group exhibit hosted by Imago Foundation for the Arts (IFA) opens April 27 featuring paintings by IFA exhibiting artist Anne Marie Rossi and guest artist Helen Kitson, along with artwork by other IFA exhibiting artists. The exhibition will be on display until June 4.

The public is invited to a free artists' reception on Saturday, April 29 from 5 – 8 p.m.
at Imago Gallery located at 36 Market Street in Warren. The exhibition will be on display until June 4.

Rossi is an artist whose primary media is oil painting. She came to art after a career in law and after obtaining a Masters degree in holistic counseling. In this series of paintings, she explores how line, shape, and opaque and transparent layers of color interact to create a depth of imagery that changes with each new observation.

She says, "Viewers can viscerally appreciate the work or go deeper as I do and let it function as a living Rorschach test where, with each new look, a new image surfaces and what was previously unconscious is now available for examination. These revelations can then guide us toward a more authentic path of self-discovery."

Helen Kitson is a collage artist who lives in Worcester in the United Kingdom. She has a background in creative writing, having published several volumes of poetry and two novels. The papers she uses in her mixed media collages are almost exclusively made of vintage materials, mostly old legal documents and books.

She says, "I enjoy feeling a strong connection with the past when I work with these, appreciating the different textures and qualities of the papers as well as their visual appearance." She adds, "In my work I endeavour to give new meaning and context to these time-worn fragments as I explore through touch, re-arrangement, and juxtaposition how to tell new stories while paying close attention to the echoes of old stories."

Other IFA exhibiting artists who will be participating in this group exhibit include Sally Barker, Eileen Siobhan Collins, Mary Dondero, Stephen Fisher, Philip Gruppuso, Gary Heise, Carl Keitner, Eileen Mayhew, Linda Megathlin, Mercedes Nuñez, Anne Marie Rossi, Howard Rotblat-Walker, Lenny Rumpler, Howard Windham and Meredith Wolf.

Regular gallery hours are Thursdays, 12 – 3 p.m., Fridays and Saturdays from noon to 6 p.m. and Sundays from noon to 4 p.m.