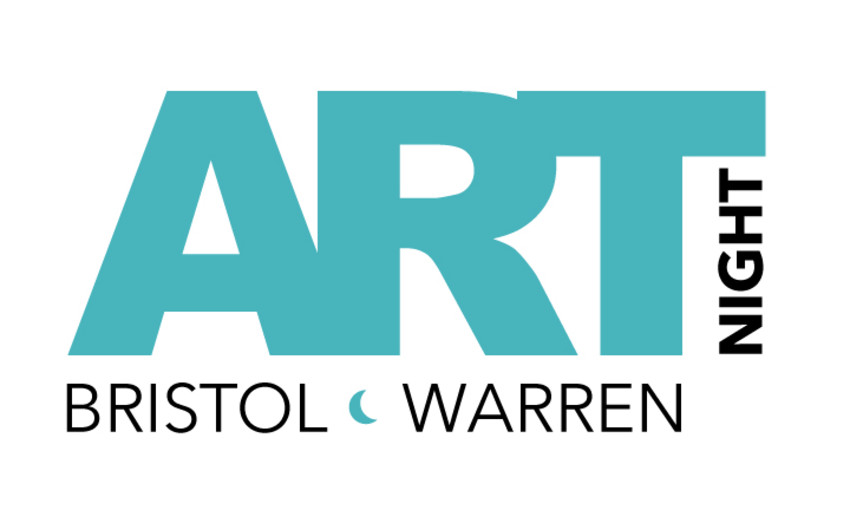 Experience art and history with Art Night Bristol Warren on Thursday, June 30th from 5:30pm to 9pm on Water Street in Warren. A leisurely stroll along Water Street will bring you to the handcrafted metalwork of Beehive Handmade, a jewelry pop-up with Rebecca Brenner at Dish boutique, artisan-made gifts at Cerulean, and vintage fashions at The Lady Next Door. Maxwell House, nearby at 59 Church Street, will host landscape painter Tyler Dixon and his art.

As part of the #meettheartist series funded by a grant from the RI State Council on the Arts, experience 'Inside the Mind of the Artist' from 6-7pm at the 325 Water Street studio of multimedia artists Diana Cole and Mark Wholey. Diana focuses on stained glass and photography and Mark is a sculptor and painter. Ed McAloon's studio at 146 Water Street will also be open to view sculpture and furnishings fabricated from recycled and found materials. Will Schaff's studio, Fort Foreclosure at 164 Water St, welcomes visitors.

Be sure to stop in for a tour of the Washington Masonic Lodge at 5:30pm at 39 Baker Street, a half block up from Water Street. Hollow Turtle will perform from 5:30 to 7pm in Baker Street Park. At The Church Palace, located near the northern end of Water Street at 324 Main Street, sip a cocktail from RI Cruisin Cocktails from 7-9pm with complimentary snacks by Liz Donnelly while you browse handmade clothing and listen to the music of The Whelks. In Cutler Mills, Moontide Dyers will be open. And In Bristol, ReMax RIvers Edge will feature the paintings of Jeanne Raimondi.

Thank you to WaterRower for sponsoring June's Art Night. Thank you to the Jay Barry Foundation for sponsoring music throughout the season and to RISCA for their sponsorship of the #meettheartist series.

Art Night Bristol Warren celebrates local artists on the last Thursday evening of each summer month. This summer, Art Night invites our community to connect with the arts within easily walkable neighborhoods on May 26th (Main & Market Streets, Warren), June 30th (Water Street, Warren), July 28th (Linden Place, Bristol) and August 25th (Cutler Mill, Warren). Visit artnightbristolwarren.org for a full program of events. Follow us on Facebook and Instagram.